TAP might be upgraded for hydrogen transportation
JULY 05, 2022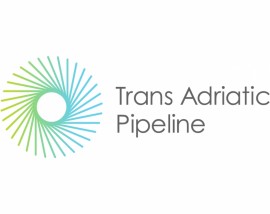 The infrastructure of the Trans-Adriatic Gas Pipeline (TAP), which transports Azerbaijani natural gas to Europe, can be upgraded for hydrogen transportation, Ioannis Maris, TAP Country Representative Greece, said, Report informs.
He said that TAP is aiming for a sustainable future: "We want to transform our infrastructure to transport hydrogen."
The transportation capacity of the Pipeline, which is currently the European part of the Southern Gas Corridor, is 10 billion cubic meters of gas per year.
The TAP AG consortium is considering three scenarios for increasing the throughput of the Pipeline:
Limited - up to 14.4 billion cubic meters.
Partial - up to 17.1 billion cubic meters.
Full - up to 20 billion cubic meters per year.
The construction of TAP was completed in October 2020. The total length of the TAP is 878 km, of which 550 km passes through the northern part of Greece, 215 km through the territory of Albania, 105 km through the bottom of the Adriatic Sea, and 8 km through the territory of Italy.
The Pipeline has been transporting Azerbaijani gas to Italy, Greece and Bulgaria since December 31, 2020.
https://report.az/en/energy/ioannis-maris-tap-might-be-upgraded-for-hydrogen-transportation/