Serbia to buy 2,600 MWh of electricity from Azerbaijan
SEPTEMBER 19, 2022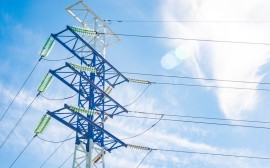 Serbia's state-owned power utility company EPS agreed with Azerbaijan over the purchase of 2,600 MWh of electricity, Energy Minister Zorana Mihajlovic told Reuters on Thursday.
Report informs, citing Reuters, that, according to the minister, Belgrade is now in talks with Turkiye over the transmission of that electricity. It was also discussing additional electricity imports from Hungary.
The minister noted that Serbia plans to spend 3 billion euros ($2.99 billion) or 4.5% of its annual gross domestic product (GDP) on electricity, gas and fuel oil imports between October and March to meet rising costs of electricity and heating consumption.
https://report.az/en/energy/serbia-to-buy-2-600-mwh-of-electricity-from-azerbaijan/