Kazakhstan choosing oil exporter via Azerbaijan
NOVEMBER 22, 2022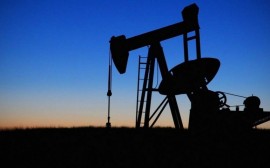 Kazakhstan is working to identify an oil producing company that will transport, starting from 2023, Kazakh oil through the territory of Azerbaijan, Deputy Chairman of the Board of KazMunayGas for Economics and Finance Dauren Karabayev said.
He noted that the negotiations are successfully continuing. At the same time, KazMunayGas and SOCAR signed an agreement for five years on the transportation of 1.5 million tons of oil through the Baku-Tbilisi-Ceyhan pipeline.
"We expect that the volumes will increase in the future. Since not only we, but also Azerbaijan is interested in this," he specified.
Earlier, Energy Minister Bolat Akchulakov said that an increase in exports in this direction to 6-6.5 million tons is being considered.
"A special roadmap has been developed for the diversification of oil exports. This is direction through the Aktau seaport to the port of Baku and from there via the Baku-Tbilisi-Ceyhan pipeline. Also, we have Baku-Supsa and Baku-Batumi direction, where there is our terminal in the port. Plus, there is a direction by rail from Atyrau towards Batumi and towards Uzbekistan. In addition, there is a direction to China. For all of them, work is now underway to expand and to increase the potential for oil exports. In particular, through Baku-Tbilisi-Ceyhan, we now have an agreement to ship 1.5 million tons of oil from January 1, 2023. A further increase to 6-6.5 million tons is being worked out," he explained.
https://report.az/en/energy/kazakhstan-choosing-oil-exporter-via-azerbaijan/