Wood Mackenzie: Azerbaijan's sector of Caspian Sea still has vast exploration potential for gas
JANUARY 13, 2023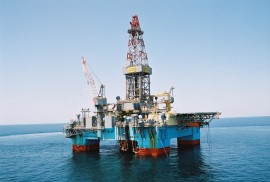 Azerbaijan's sector of the Caspian Sea still has vast exploration potential for gas, Ashley Sherman, a chief analyst on Caspian Sea and Europe at Wood Mackenzie, told Report.
"In the next few years, wells such as SOCAR's Babek prospect could prove that once again. But the medium-term priority must remain on commercialising the gas resources that are already discovered but not developed – from full development of Absheron to ACG deep gas and Shah Deniz's deeper pre-Fasila reservoirs," he said.
According to Sherman, only this will enable Azerbaijan to both meet domestic demand, without imports, and significantly expand its gas exports.
"Azerbaijan has long been a reliable supplier of oil to international markets and, since 2020, of gas to the European Union. Europe's increased need for energy diversification is a long-term commercial and strategic opportunity for Azerbaijan, especially in its relations with countries in southern Europe," he said.
Azerbaijani gas is currently supplied to Europe by the Southern Gas Corridor (SGC), which includes the Baku-Tbilisi-Erzurum gas pipeline, Trans-Anatolian gas pipeline (TANAP) and Transadriatic gas pipeline (TAP). Azerbaijani gas is supplied to Turkiye
Through TANAP, Azerbaijani gas is supplied to Turkiye in the amount of up to 16 billion cubic meters per year, 6 of which are intended for Turkiye, then 10 billion cubic meters of gas per year is supplied to the EU via TAP.
According to Azerbaijan's Ministry of Energy, the total volume of exports of natural gas from the republic in 2022 increased by 18% and amounted to 22.3 billion cubic meters.
https://report.az/en/energy/wood-mackenzie-azerbaijan-s-sector-of-caspian-sea-still-has-vast-exploration-potential-for-gas/