Kalbajar has green energy potential of 180 MW per year
MARCH 10, 2023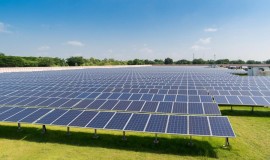 The area planned for constructing a solar power plant in Azerbaijan's liberated Jabrayil district has been completely cleared of mines, Deputy Minister of Energy Elnur Soltanov said at the 62nd meeting of the Interdepartmental Central Energy Supply Working Group held today in Zangilan.
According to him, employees of the bp company have already started inspecting the area.
"In addition, the liberated Kalbajar district has a green energy potential of 180 MW per year," the deputy minister said. "Efforts are being made to attract investors to this district."
The deputy minister also noted that the liberated territories will entirely be supplied with green energy: "The use of natural gas will be limited in these territories."
https://report.az/en/energy/elnur-soltanov-kalbajar-has-green-energy-potential-of-180-mw-per-year/