Hungary calls on EU to allocate funds to increase gas supplies from Azerbaijan
MAY 25, 2023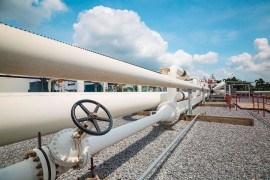 Azerbaijani gas will not be able to enter Europe in large volumes if the European Union does not provide financial assistance in the modernization of the pipeline system in the southeast of the continent, Minister of Foreign Affairs and Foreign Economic Relations of Hungary Péter Szijjarto said at a press conference in Chisinau after talks with his Moldovan counterpart Nicolae Popescu.
Hungarian FM noted that Azerbaijan and the European Union agreed to expand gas trade, which will be supplied, in particular, to Hungary and other countries of Central and Eastern Europe. However, there is a "very important condition" for this - the preparation of an appropriate infrastructure in the region, the capacity of which is not yet sufficient for pumping large volumes of fuel.
"We demand that Brussels allocate funds from the EU budget for the development of infrastructure for gas supplies in South-Eastern Europe," he said. He noted that "Brussels has been passive" so far, and without him it would be impossible to finance such large-scale work.
FM recalled that earlier an agreement was reached between Budapest and Baku on the supply of 1-2 billion cubic meters of gas per year under a long-term contract. Back in February, the Hungarian government announced that by the end of this year it expects to receive the first 100 million cubic meters. m of fuel from Azerbaijan.
https://en.trend.az/business/energy/3752796.html