President Aliyev inaugurates Lachin city substation
MAY 27, 2023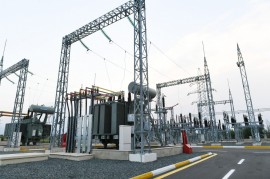 President of the Republic of Azerbaijan Ilham Aliyev on Saturday attended an inauguration of the 110/35/10 kV "Lachin" city substation owned by "Azerenergy" OJSC, informs via AZERTAC.
The head of state was informed about the substation.
The 110/35/10 kV "Lachin shahar" substation integrated into the Azerbaijan's power grid was built in the south of the city. The substation will function as a tie-station for the liberated lands.
President Ilham Aliyev launched the substation.
The facilities include 110 kV switchyard and Digital Control Center. The substation was fully automated thanks to the SCADA dispatch control system, which was integrated with the central SCADA system. The SERGI transformer protector was also installed to save from fire and explosion.a