European Commission upgrades its gas price forecast for 2023
SEPTEMBER 11, 2023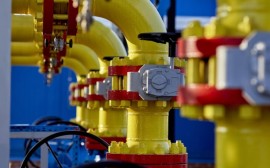 The European Commission has upgraded its gas price forecast for 2023 to 42.8 euros per megawatt-hour from 48 euros.
Given that energy-intensive industries and households have adjusted their energy consumption patterns, and with normal winter temperatures, risks to rising gas and electricity prices appear subdued, reads the report.
The price of gas in 2024 was adjusted to 54.4 euros from 55.4 euros expected in the spring. In 2022 the price was 131.9 euros.
Spot prices in the second quarter of this year were lower than expected: they fell by 11% for electricity and by 15% for gas according to the index of the largest European hub TTF, and in the third quarter the markets now expect levels lower by 21% for gas and 25% lower for electricity than expected in the spring.
The forecasts have been revised up by the rapid expansion of LNG infrastructure and diversification of supplies, with EU gas storage near capacity, meaning limited pressure to restock supplies in the future.
The oil price forecast for 2023 was raised to $81.8 per barrel from $76.3 in the spring, and for 2024 to $81.2 from $72.1. The EC notes risks from uncertainty around the forecast for supplies from the Russian Federation due to sanctions, a decrease in OPEC+ supplies and the pace of economic recovery in China and related oil demand.
https://report.az/en/energy/european-commission-upgrades-its-gas-price-forecast-for-2023/