Azerbaijan determines rules for price formation in field of energy
SEPTEMBER 18, 2023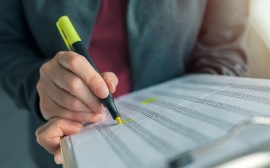 Prices (tariffs) in the field of energy in Azerbaijan will be determined in accordance with the law "On Natural Monopolies".
Report informs that this was reflected in the new draft law "On Energy" submitted to the Milli Majlis.
According to the document, when determining the regulated prices (tariffs), the need to pay the cost of the relevant goods, work and services, generate income for the energy entities supplying those goods, pay the costs of maintaining, renewing and restoring energy facilities and protecting the interests of energy consumers will be taken into account. At the same time, with the exception of regulated prices (tariffs) in the field of energy, other prices will be determined independently by energy subjects.
https://report.az/en/energy/azerbaijan-determines-rules-for-price-formation-in-field-of-energy/