Resource Efficient and Cleaner Production among Small and Medium Enterprise in Azerbaijan
JUNE 07, 2021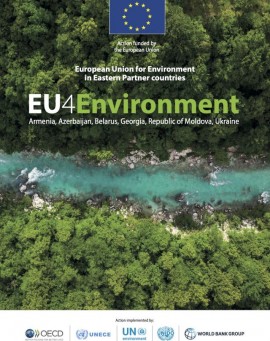 The following leaflet provides insights on the resource-efficient and cleaner production project designed for small and medium-sized enterprises (SMEs), under the EU4Environment Action in Azerbaijan.
The EU-funded EU4Environment Action aims to help the six Eastern Partner countries to preserve their natural capital, increase people's environmental well-being, and stimulate economic growth. It does so by supporting environment-related action, demonstrating and unlocking opportunities for greener growth, and setting mechanisms to better manage environmental risks and impacts.
By bringing together environmental and economic actors, it also helps deliver policy and legislative changes, making planning and investment greener, and fostering the uptake of innovative technologies through the adoption of new business models and green jobs.
The five implementing organizations, OECD, UNECE, UNEP, UNIDO, and the World Bank, work together to execute this environmental initiative from 2019 to 2022.
https://azerbaijan.un.org/en/103681-resource-efficient-and-cleaner-production-among-small-and-medium-enterprise-azerbaijan